Fellowship for all in the digital age
CATHOLIC BROADCASTING AND DIGITAL CONTENT
Join follow and commune with your local church and our networks spanning the globe
Remote Church
Remote church enables parishes to digitally extend their reach to their congregation with a direct broadcast.
Discreet, remote, affordable.
EasyTV
---
An all-in-one complete video production
mini-studio optimised for a single user to
produce high-end quality professional videos fast
and easy, with no technical knowledge required.

INSIGNO
Stream, upload, and share Catholic content today.
All at your fingertips.
Previous
Next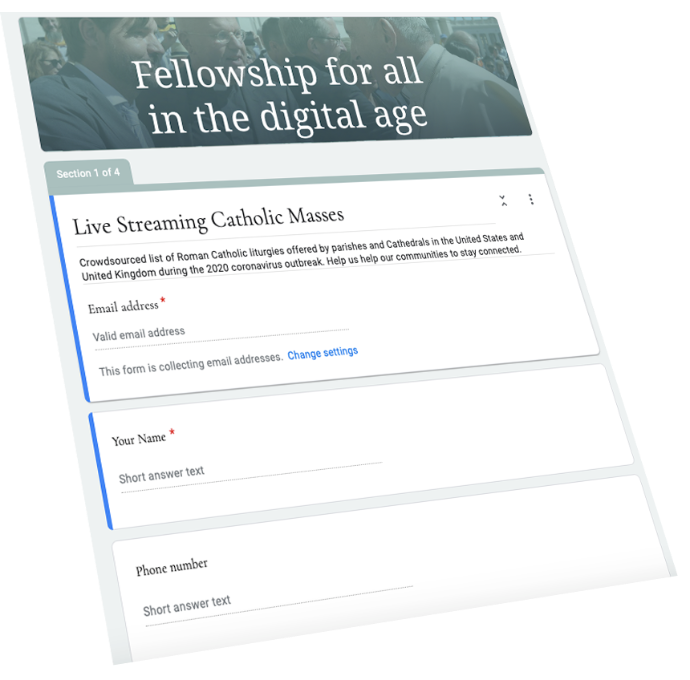 Help Us to Continue to Build Our Directory of Live Masses

Know of a local Catholic parish, Cathedral, university, or university program live-streaming Mass due to the coronavirus?
KephasTV is creating a searchable database of these Masses, so that, even without RemoteChurch, Catholics can find livestreams in their local community!
Please fill out this form and share the link. Thank you.
Stay connected in crisis. Together we are stronger.